At Ibis Bangkok Silom, We understand that Wedding Ceremony can be costly, So for couples to have the perfect wedding of their desire. We have ideal Wedding Package for different occasions that will ensure both quality and professionalism within your budget.
Best hotel Wedding Package 2023
There are many types of ceremony that couples can choose to host at Ibis Hotel including: 
Thai Blessing Water Pouring Ceremony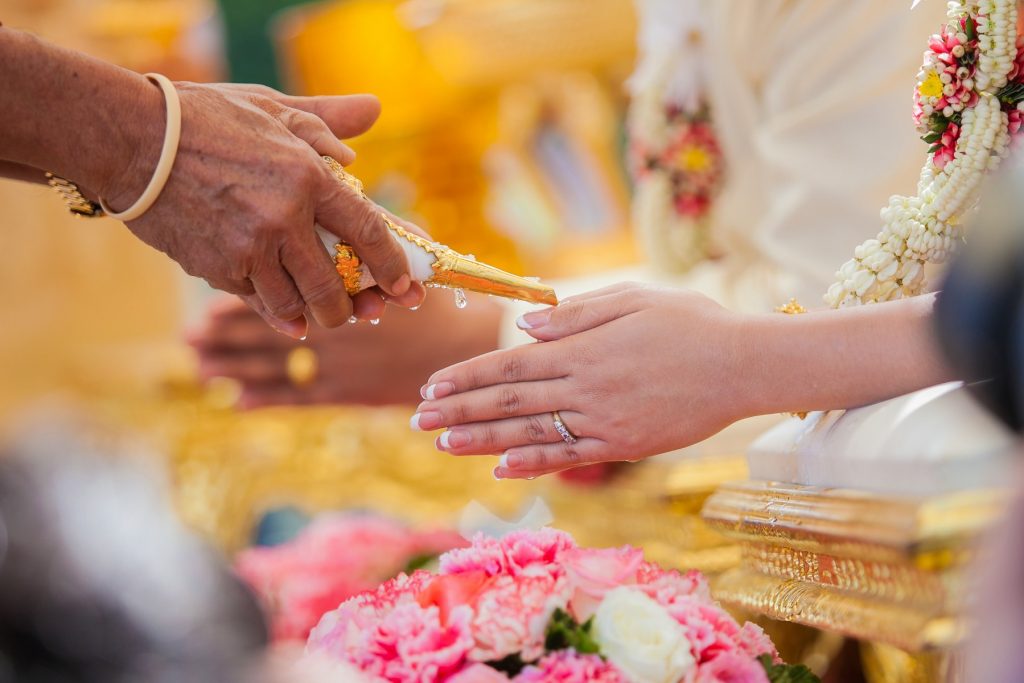 In Thai Buddhist tradition, the water pouring is the most sacred part of the wedding. When this ceremony is completed, the bride and groom officially become husband and wife.
Ibis Bangkok Silom will provide a ceremonial Thai water pouring set, a pair of flower-adorned pouring trays, Holy thread, blessed powder, a pair of matching wedding garlands, and a Buddhist altar set with flower vases.
Religious Ceremony (Monk Ceremony) 
Another central aspect of a traditional Thai wedding is the blessing from nine Buddhist monks – nine is a lucky number for Thais. The monks will offer their solemn prayers to bring health, happiness, and prosperity to the marriage, while the bride and groom kneel before them.
We will provide a Buddhist altar set, the monks' equipment, nine Thai lunch sets for the monks, a mini lunch offering for the Buddha statue, and nine sets of flowers for the monks.
* The monks must be invited by the hosts. Souvenirs and other offerings for the monks must be provided by the hosts.
Western Ceremony Packages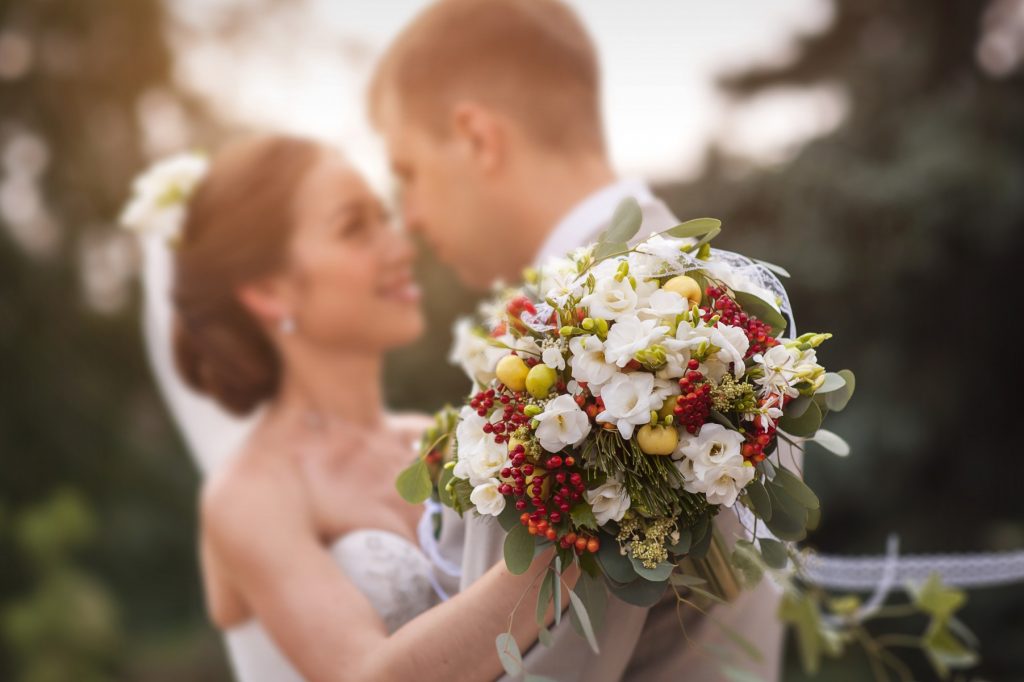 The Western Ceremony is the most versatile of the options we offer, as we can customise it to meet your exact needs. It can be purely traditional, or creative and vibrant – the choice is yours.
We'll work closely with you to ensure the perfect décor and set up. We'll also provide an altar on stage, four flower corsages, four flower stands along the aisle, and six baskets of rose petals.
*The hosts must provide any religious items that may be needed (i.e. Bible). They must also hire a master of ceremonies.
Every wedding packages includes the following complimentary privileges:
• Bouquet for the bride
• Standard flower decorations
• Wedding garlands (2 pcs)
• Flower corsages (4 pcs)
• Flower stands (2 pcs)
• Backdrop of bride & groom's initials on stage
• Guest book
• Complimentary lunch voucher
• Meal for bride & groom
• LCD projector
• Day-use changing room (4 hrs)
• A night's stay in a Standard Room with breakfast for two
Addition service for Ibis Wedding Package

• Cocktail reception
• International buffet
Additional charges for the morning ceremony 
• Free flow soft drinks (3 hrs) – THB 200 per person
• Free flow coffee & tea (3 hrs) – THB 200 per person
• Three items for coffee break + coffee & tea – THB 500 per person
Service Hours
• Lunch: 11:00 – 14:00
After Party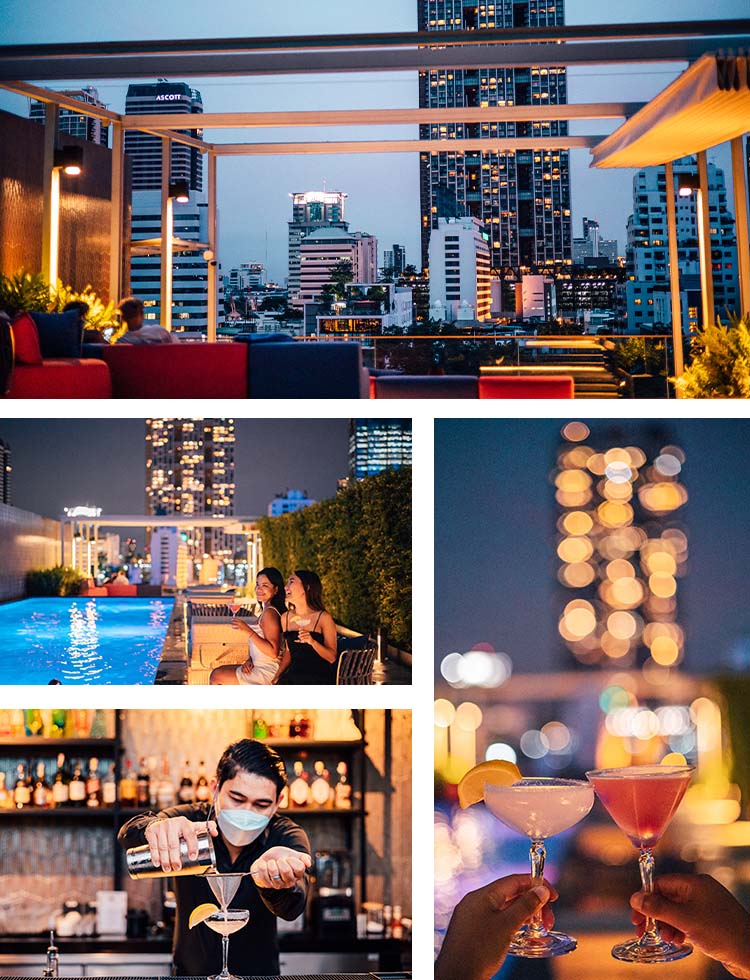 Aside from being the perfect venue for your dream wedding in Bangkok, our is an ideal spot for the after party. Your friends and family can celebrate your union in style in the heart of downtown Bangkok. What better way to start your new life together than by partying it up at one of the best rooftop bars Bangkok has to offer. We also offer options for bachelor and bachelorette parties
Engagement Party
Before the wedding day, share the joyful news of your upcoming nuptials by hosting an engagement party. This is an excellent opportunity for future in-laws to get to know each other, and for the bride and groom to be to enjoy special moments with friends and family before the wedding planning begins.
For a magical and unforgettable wedding experience – from the engagement party, to the nuptial ceremonies, to the after party, ibis Styles Bangkok Silom has you covered.